Institute of Agricultural Economics and Information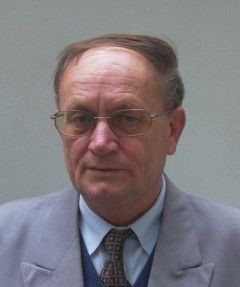 Main activities: Heading various positions such as Division of Economics at Presidency of the Czech Academy of Agricultural Sciences; Executive Committee of European Association of Agricultural Economists (EAAE); Director and Deputy Director for Research at the Research Institute of Agricultural Economics (further Institute of Agricultural Economics and Information - IAEI); Deputy Minister of the Czech Ministry of Agriculture etc. At present, he is a leading agricultural economist in the IAEI.
Main scientific interest: Agricultural and rural policy development and assessment, structural and economic development of the farm sector and food industry.
Topic: Czech agriculture in international under competition among EU countries and at the entrance the CAP 2020+
Abstract: Extreme dual structure and a lower economic efficiency are two problems of the Czech agriculture under future conditions of the CAP 2020+. It is proved by the comparison of the FADN-EU data, with the evidence of the influence of lower market labour and land prices in the Czech area. The situation varies by different categories of the Czech farms and different farming systems. Czech large scale, business oriented farms are relatively very efficient applying only profit/economic criteria. However, other criteria of the sustainable development are better fulfilled by small and medium, mainly family farms. The background of the farm economy is economic efficiency of the production of main commodities. Utilising the international networks, the situation is presented for main commodities based on international networks with the participation of the IAEI Prague. To the conclusion, the lower efficiency of the Czech food industry forms a main barrier to increase competitiveness of the whole Czech agrarian sector.